Water Cooling Reactor
Water Cooling Reactor
Product Profile
Eagle Top has mature and proven technology in the manufacture of this water-cooling reactor as well as a group of experienced professional and technical personnel. Based on the demand of technical parameters sent by the clients, they provide designs for the manufacture of various non-standard, special type or customized reactor which matches power frequency, medium frequency or high frequency equipment. Till now, Eagle Top has established long-term cooperative relationship with many system integration companies. This product has a wide range of applications, such as power frequency, medium frequency and high frequency equipment(such as intermediate frequency furnace), electrochemistry(electrolysis), frequency conversion, drag, direct current transmission, electro-facing, spraying, electro-machining, charging, excitation, transmission, electrostatic dust collection and the eliminator supply used in the general industry, etc.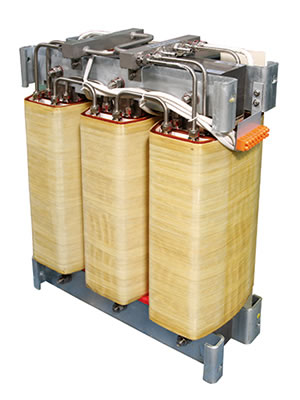 Features
1. The water circuit and electricity is separated so as to ensure the convenient, safe maintenance and the reliability of the water cooling reactor.
2. Using high quality cold rolled oriented silicon steel sheet as raw material, this device is low in consumption, small in volume and light in weight.
3. With low temperature rise, the product can work in an environment with high protection grade and harsh heat dissipation condition.
4. The stable and reliable water circuit can work under the pressure ranging from 1-10 bars.
The Classification of Product
1. Plate type water cooling reactor (in which the water circuit and electricity is separated)
The water cooled heat sink is put inside the wire package of this plate-type water cooling reactor. After the heat conduction of the heating panel, the heat produced by the reactor is lead out by the aqueous medium so as to lower the temperature rise. The water circuit and electricity is separated perfectly so as to avoid the leakage current. Our 500-1500A current and 0.01-0.5mH inductance value water-cooling reactors are widely used in electrical equipments such as wind power generation device and inverter.
2. Tubular type water cooling reactor (in which the water circuit and the electricity constitute a unity)
The winding adopts hollow copper pipe in which the heat-conducting medium leads out the heat generated by the copper loss. The heat-conducting medium and heat conductor have good thermal contacts and the heat conductivity coefficient is high. The winding can bear stronger electric current. Our 1-10KA current and 0.1-2.0mH inductance value water-cooling reactor are widely used in industrial facilities such as smelting and induction heating.